Baby 411 • Expecting 411 • Toddler 411
By Dr. Ari Brown and Denise Fields
Baby 411
Clear Answers & Smart Advice for your Baby's First Year
New baby? You've got questions—let us help with the answers!
The Baby 411 series (Expecting, Baby and Toddler 411) takes the anxiety out of being a new parent. And gives you the expert advice you need . . . about your pregnancy, newborn or toddler. Fun and easy to read!
List price: $19.95
NOW IN STOCK!
New: Check out Dr. Ari Brown's newborn classes here!
Baby 411 • Expecting 411 • Toddler 411
Expecting 411
Congratulations! You're pregnant! Now, where do you turn to for the best advice? What if you could bottle the wisdom of all those women who came before you—and combine it with the solid medical advice from a renowned Beverly Hills' OB/GYN and nationally known pediatrician? Expecting 411 is the answer: smart, up-to-date and refreshingly free of paranoia, this is the book you'll turn to for quick answers to your most pressing questions.
Toddler 411
You've made it! Your baby has turned one! Now the real fun begins. From temper tantrums to toilet training, raising a toddler brings its own set of challenges and questions — and Toddler 411 has the answers. Following on the heels of the best-seller Baby 411, Toddler 411 bottles the wisdom of parents who've "been there, done that" . . . and combines it with solid medical advice from an award-winning pediatrician.
Baby 411 • Expecting 411 • Toddler 411
Without a doubt, Baby 411 is definitely among the best books ever written for parents and caregivers regarding the appropriate and very logical approach to infant and child care. It is cleverly written, easy to understand, well organized and often extremely humorous. Parents, grandparents and anyone responsible for the rearing and day-to-day care of children should have this book available as a ready resource. I do!
– Jan Drutz, MD, Professor of Pediatrics, Baylor College of Medicine
Finally, a book (Expecting 411) for pregnant women and their families that's accurate and informative without being stuffy or alarmist: hard to believe it's written by doctors, but it is–and they've done a great job. It's on target and even make you laugh out loud at times (appropriately, though . . .)!
– Lawrence Platt, MD, FACOG, Professor of Maternal & Fetal Medicine, UCLA, Obstetrician/Gynecologist
For parents, the toddler years are filled with wonder and excitement, but also a fair share of mystery and once in a while a bit of baffling mischief. In Toddler 411, Dr. Ari Brown provides lovingly given explanations and wise advice for mothers and fathers that will help make the toddler years fulfilling for children and parents alike.
– Judith S. Palfrey, MD, Past President American Academy of Pediatrics; Director Global Health and Social Medicine, Children's Hospital Boston
Dr. Ari Brown, co-author of Expecting 411, Baby 411 and Toddler 411 is also a spokesperson for the American Academy of Pediatrics. Here are a few facts about her career as a doctor and author.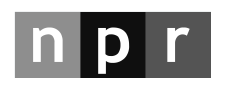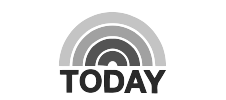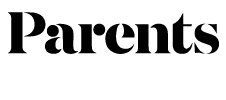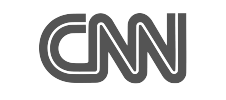 Baby 411 • Expecting 411 • Toddler 411
Baby 411 discusses many topics—one common question parents have: "Is this rash a problem?" To compliment the description of common rashes in the book, here are video slideshows of common rashes. The first batch are contagious; the second video is non-contagious. We also have videos that cover allergic reactions, birthmarks and a visual library of other issues discussed in Baby 411.
FYI: These videos are NSW (Not Safe for Work). The pictures are for medical illustration purposes only. Always consult your baby's doctor for questions about rashes, allergic reactions and other issues pictured in these videos.
Scroll down to see all five of the videos.
Rash-O-Rama: Contagious Diseases
Rash-O-Rama: Non Contagious Diseases
Rash-O-Rama: Allergic Reactions
Rash-O-Rama: Visual Library
Order books directly from us!
Thanks for your support. All books come with FREE standard shipping (US addresses only). Allow 7-14 days for delivery. Sorry, we can't ship books internationally—please order from Amazon if you are overseas.
Wholesale Copies
Get up to 50% off when you order 12+ copies!
The perfect gift for your new patients or clients! Give away a 411 book or resell them at your business. Our wholesale discounts beat other publishers by a mile!
Minimum order: 12 copies. Want a quantity not listed here? Call us at: 469.249.2120
Here is the wholesale price list for Baby 411 (see below for pricing for Toddler 411 and Expecting 411):
• 12 copies of BABY 411: $130.95. Just $10.91 per book. Price includes FREE shipping!
• 24 copies: $248.95. Just $10.37 per book. Price includes FREE shipping!
• 36 copies: $371.95. Just $10.33 per book. Price includes FREE shipping!
• 100 copies: $998. Just $9.98 per book. Price includes FREE shipping!
• 250 copies: $2489. Just $9.96 per book. Price includes FREE shipping!
• 500 copies: $4915. Just $9.83 per book. Price includes FREE shipping!
• 750 copies: $7335. Just $9.78 per book. Price includes FREE shipping!
• 1000 copies: $9730. Just $9.73 per book. Price includes FREE shipping!
Prices include UPS Ground shipping or freight shipping (depending on quantity).
Yes, we read and respond to every email!